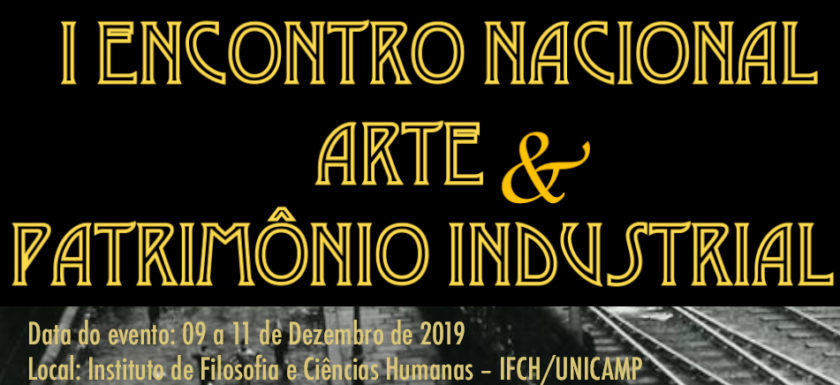 With the support of the Brazilian Committee for the conservation of Industrial Heritage – TICCIH Brasil the I National Meeting Arte & Heritage Industrial that will take place from 09 to 11 December 2019 – at IFCH – State University of Campinas (UNICAMP) aims to know and Make known the researches in Brazil that make the junction between the industrial and the artistic, proposing the following thematic lines:
Art and Industrial Heritage 1 – The industrial architecture and its specificities: factory buildings or related to the manufacturing universe; Panels, murals, decorative stained glass inside industrial spaces; Impasses of the restoration and uses of industrial architecture.
Art and Industrial Heritage 2 – The representations of work and worker: plastic arts, photography, cinema, graphic arts, literature.
Art and Industrial Heritage 3 – machines, tools and objects: the aesthetic dimensions of equipment and industrial objects; Design and industrial designers; Industrial production of consumer objects, the artistic reinterpretation of tools and machines.
Art and Industrial Heritage 4 – The production of knowledge and teaching: technical and artistic knowledge related to industrial production; Arts and Crafts schools, colleges, technical schools, books and technical manuals.
The deadline for submission of abstracts is from May 20, 2019 to October 20, 2019. To learn more simply click on this link for the I National Meeting Arte & patrimony Industrial.